3D construction of the new model kits
3D CAD software tools SOLIDWORKS is used for the manufacture of foundry tools. In production we originate from the technological documentation for the manufacture of castings. Using the drawing and 3D model of mechanically treated casting, we design a drawing and 3D model of the raw casting. On transition from the mechanically treated to the raw casting, we determine:
Additions for mechanical treatment,
Round-ups,
Casting inclinations,
Delineation plane
Expansion.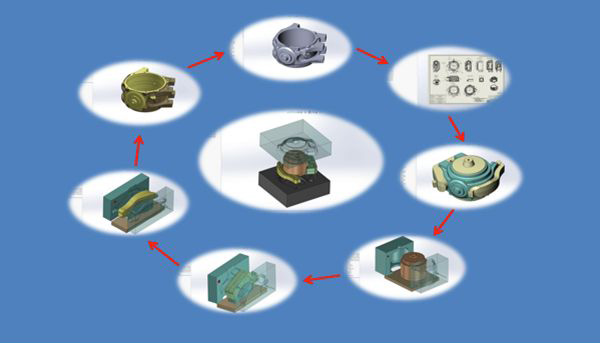 CAM software development for CNC machines
Upon completion of the modelling, the tools and model boards are made with CNC machining centres for which the CNC programs are developed prior to the process. To develop them, we use the DEPOCam and MasterCam software packages.