sMart braKe is the heart of train braking.
It solves sustainability, material, market, safety and enviromental challenges smartly.
The new market innovation, offered by KOVIS and MIBA in the new alliance, combines the excellent properties of brake pads and brake discs.
The combination of pads and discs allows even better safety and reliability when braking. sMart BraKe is environmentally friendly because it reduces braking noise. This not only enables a more comfortable ride, but also a better quality of life for people near railways and metros.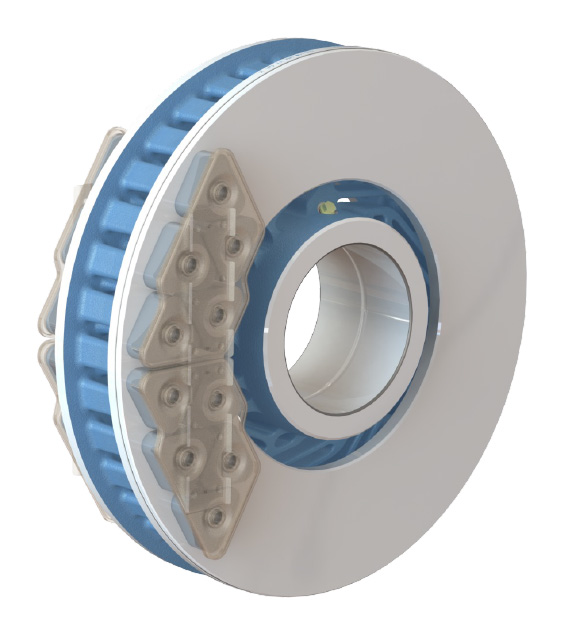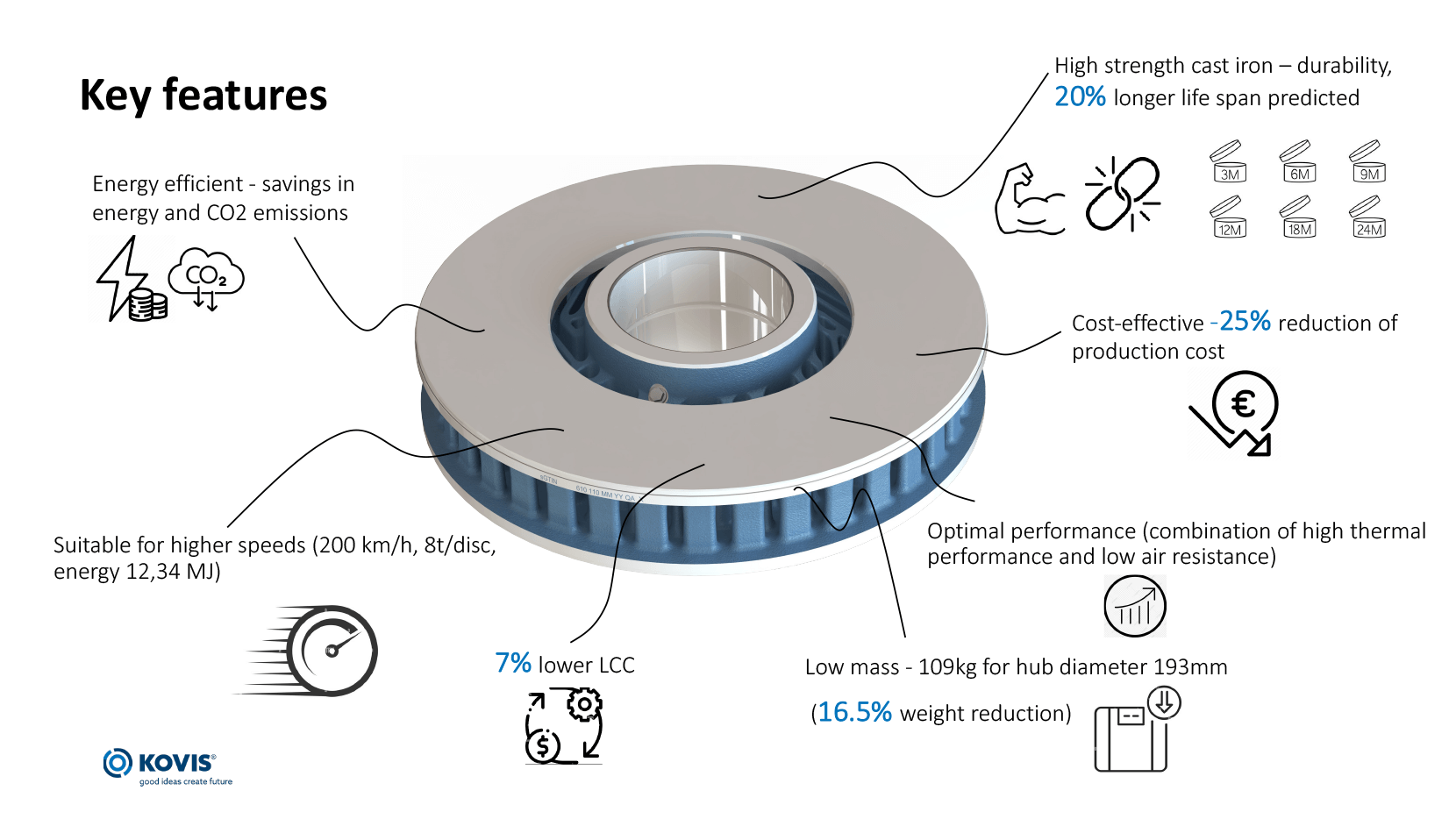 New innovative brake pads

Benefits of innovative brake pad solution
focus on optimized customer LCC
additional friction material possible + 30% material increase
reduction of single parts and reduction of assembly processeswear optimization
hotspot avoidance optimization
costoptimization

hard facts
flexible brake pad for high-speed application
reduction of deformation for better NVH characteristics
temperature management optimized, about 150°C lower
optimized disc coverage due to adjusted pad design
Lower LCC costs
cost reduction of equipment investment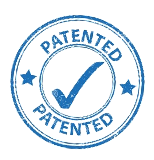 Characteristics of sMart braKe FLEX
safety
improved reliability of braking,
optimized cooling performance -brake overheating avoided by increasing thermal dissipation efficiency and ventilation properties
uniform heat flux
stable friction properties
hotspot avoidance optimization
brake pad temperature management optimized
optimized disc coverage brake pad design
Dynamometer test successfully passed laboratory tests stable friction
health and environment
less noise and CO2 emissions while-in-use
less energy consumption and CO2 emissions while-in-use – optimized air flow, decreased ventilation (power) losses, optimized weight
strong development of brake pad in no- ferrous free materials, fine dust reduction & NVH improvement
reduction of brake pad deformation for better NVH characteristics

cost-effectiveness
reduced life-cycle costs of friction pair (lower mass, easy maintenance, increased durability)
optimized wear of the brake pad
cost optimization of the pad due to decreased number of single parts